Blog
2013>
Cochinita Pibil at El Farol In all my years working around Mexican food I've never had the pleasure of trying this pork dish from the Yucatan Peninsula. In our effort to bring deep Mexican cuisine to....
read more
Posted in Mexican Dishes | Post Comment |

5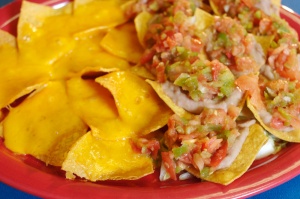 by Anthony ChristieI'm no cook. If you've ever seen my cooking show you know what I'm talking about. Here at El Farol Mexican Restaurant I perform a "fetch things for people, and whatever you do, don'....
read more
Posted in Mexican Dishes, Mexican Recipes, Misc | Post Comment |

12
Categories
Archive

RSS Feed