Blog
Mexican Recipes>
"The Lantern" is the english translation of the name El Farol. If you've ever seen this restaurant sitting right off the Midvale exit you may have passed by not realizing the gem that it is- hidden ....
read more
Posted in Mexican Recipes | Post Comment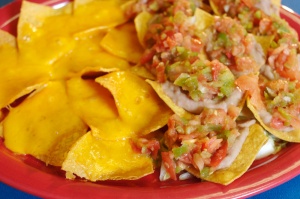 by Anthony ChristieI'm no cook. If you've ever seen my cooking show you know what I'm talking about. Here at El Farol Mexican Restaurant I perform a "fetch things for people, and whatever you do, don'....
read more
Posted in Mexican Dishes, Mexican Recipes, Misc | Post Comment |

12
Categories
Archive

RSS Feed